Sacrificing my sunny Chicago summer for Chile's cold winter could only be redeemed by one activity: skiing. Home to the Andes, Chile is known for the best skiing in the world, and once stepping out of the airport on my first day here and feeling the contrast of the chilly June air, I knew immediately I needed to take advantage of the cold weather.
By my second weekend in Santiago, I had already mentally booked my trip to the mountains. However, being my first time in the country, I didn't know which resort to choose. Without question, every local I spoke to about my need to ski would recommend Valle Nevado.
It really is a skier's paradise. Boasting the largest amount of terrain and the most modern ski lifts, Valle Nevado is the premier ski resort of South America.
The bus ride, which was just over an hour, took me on a scenic route up to the resort; upon reaching the Valle I was in awe of just how beautiful it was.  The snow was perfect and plentiful for skiing, thanks to this season's El Niño cycles, and when I wasn't enjoying the variance of slopes (7,000 total acres of terrain) I was gaping at the backdrop of the breathtaking Andes.
In addition to the resort's overwhelming aesthetics, Valle Nevado has just become a member of the Mountain Collective pass, ensuring discounts to international skiers. The pass includes the most acclaimed North American resorts: Alta Snowbird, Aspen/Snowmass, Jackson Hole, Squaw Valley/Alpine Meadows, Whistler/Blackcomb and Mammoth Mountain. 2014/15 pass holders will receive two free lift tickets during the resort's season and "top tier" members will receive an additional 50% of lift tickets for up to seven days.
The resort has also begun a $150 million Master Development Project that is going to expand Valle Nevado into the first full service mountain in Chile. Joining the resort's already established boutique shops, hotels, private apartments, restaurants, spa, fitness center, cinema, library, bars and lounges, wine tastings, live music pub, sports entertainment center and events venue–the development project will be adding La Leñera, a restaurant lodge, and two new apartment buildings: El Plomo and Tupungato.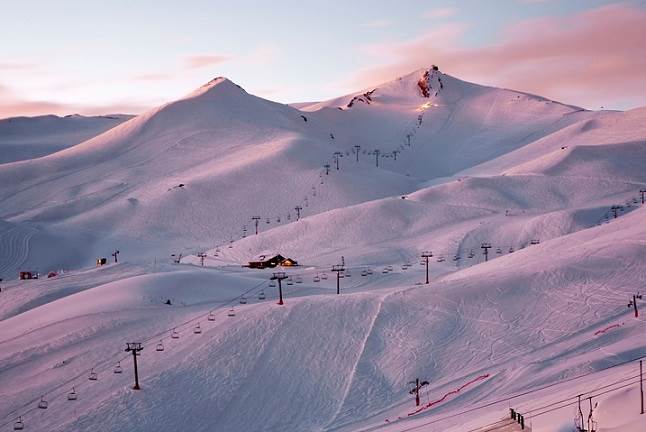 My venture to Valle Nevado was just a day trip. With so much to offer and great deals throughout the season, I am planning a longer trip, in hopes of fully absorbing the Valle Nevado experience.
Related Posts