Santiago prices have you breaking the bank? Check out our survival guide for some much needed advice on free, fun-filled places and spaces throughout Santiago.
Bathrooms
Firstly, to address the elephant in the room regarding free things, why is it so hard to find free bathrooms in Santiago? It seems ridiculous to pay to perform an act so innately human, and more often than not in grimy bathrooms without toilet paper. Below are two simple city hacks used to have the wondrous bathroom experience that seriously lacks in the typical Santiago experience.
Starbucks: While I hate this globalized, corporate chain sucking money out of local economies as much as the next person, I have to admit, Starbucks has some incredibly nice bathrooms. They are always crystal clean, stocked with ample amounts of soap, and most importantly, always have toilet paper. Starbucks is my personal favorite bathroom choice because you never have to buy a drink to use the bathroom, and there's one within walking distance from almost anywhere in Santiago.
University Campuses: Santiago has a ton of different universities with campuses all throughout the metropolitan region. If you find yourself in a pinch and see a university campus near buy, usually you can enter and ask for directions to the nearest bathroom without being questioned. While they are not quite as clean as Starbucks bathrooms, they are still a very convenient option.
Given the frequency of Starbucks locations and university campuses, these two hacks could change the way you look at Santiago bathrooms for the rest of your time in this otherwise glorious city.
Things to Do
Now that the Santiago Bathroom Dilemma has been accurately addressed, it is time to move onto the next reason we are desperately trying to find free things: our rapidly depleting bank accounts. Whether in Chile to study, to work, or just passing through, Santiguinos may be experiencing the painfully rapid expenditure of their funds. Have no fear, because it is pretty simple to find fun things to do for free throughout Santiago! This is the perfect opportunity to save up for those big trips you have planned trekking through the South, sandboarding in Atacama, or soaking up the last bit of fall's sunshine on the coast.
Free Concerts: Like many modern cities, Santiago is a mecca for live music from the latest and greatest up-and-coming artists. Because Santiago is such a cultural hub, there are free concerts and music festivals almost every weekend. Having a hard time finding out about free (or at the least cheap) musical events going on in Santiago? Check out Revolver's weekend guide!.
Museums: Chile has an ample amount of free museums located throughout the country, largely due to the decision last month to abolish all entry charges of various museums in efforts to foster a greater appreciation of Chilean heritage. As of March 2015, all of the museums that belong to the DIBAM network in Chile have free entrance. Check out some of Santiago's free museums to enrich knowledge of Chilean culture and history without breaking the bank. To name a few, the Museo Nacional de Bellas Artes displays art from Chilean artists and other artists from around the world, and best of all, has free admission every Sunday. El Museo Histórico Nacional exhibits an array of plant and animal life from around the country and is also free on Sundays. The Museo de la Memoria honors the victims of Human Rights violations during the military regime between 1973 and 1990 and offers free entrance throughout the week. While these are not the only free museums in Santiago, they are among the most popular.
Movies: Catching one of the many movies offered by different cultural centers in Santiago is not only a fun and free way to pass time, but it is also a great opportunity to learn more about chilean history and identity. There are cultural centers located throughout Santiago that offer free movies on different days. Check out Juventud Providencia, el Museo de Bellas Artes and la Fundación Balmaceda to see the schedules of free movie screenings.
Cafes Literarios y Cafes Aires Libros: The free libraries and cafes of Providencia by far rate as Revolver's number one resource for free thing to do in Santiago. Not only are the libraries themselves a great resource for a free, quiet study space, but they also offer free expositions, workshops, and cultural events throughout the year. This month alone they are offering everything from an exposition about repression during the 1976-1980 dictatorship to lectures about chilean identity and latin american stories, to a seminar on japanese literature. All of the locations listed below have pamphlets of the upcoming free activities they offer.
Links and Information:
Museums
Museo Nacional de Bellas Artes
Barrio Bellas Artes
Parque Forestal S/N, Santiago, Región Metropolitana


Museo Histórico Nacional
Plaza de Armas 951, Santiago, Región Metropolitana
Metro Plaza de Armas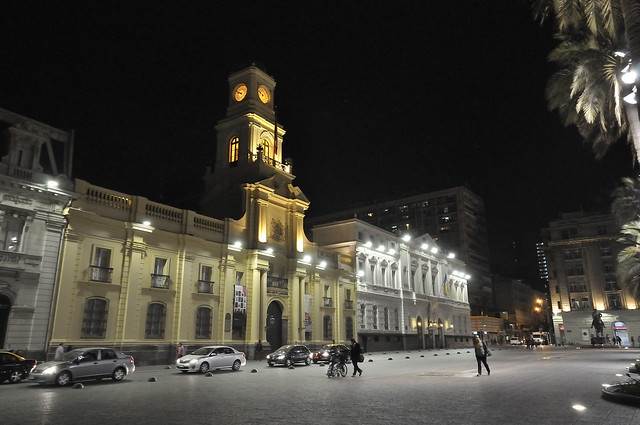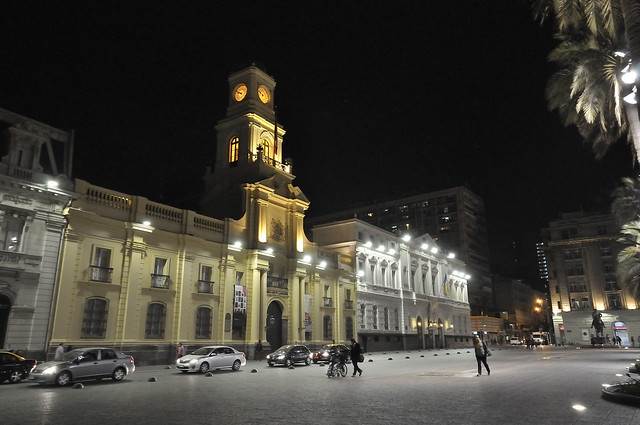 Museo de la Memoria
Avenida Matucana 501, Región Metropolitana
Metro Quinta Normal


Movies
Juventud Providencia
Manuel Montt 101, Región Metropolitana
Metro Manuel Montt


Fundación Balmaceda
Huelén 102, Piso 2, Providencia
Metro Salvador


Cafés Literarios and Cafés Aires Libres
Biblioteca Municipal de Providencia
Providencia 1590
Metro Manuel Montt

Café Literario Parque Balmaceda
Providencia 410
Metro Salvador

Café Literario Santa Isabel
Santa Isabel 1240, Providencia, Región Metropolitana

Café Literario Parque Bustamante
General Bustamante, altura 50
Metro Baquedano

Café Aire Libro Plaza Las Lilas
Las Hortensias
Esquina Carlos Silva Vildósola

Café Aire Libro Plaza Uruguay
Av. el Bosque
Esquina Guillermo Acuña

Café Aire Libro Plaza Pedro de Valdivia
Av. Pedro de Valdivia
Esquina Francisco Bilbao

Café Aire Libro Plaza Chile-España
Av. Chile-España
Esquina el Aguilucho

Café Aire Libro Parque de las Esculturas
Av. Santa María 2201

Centro Comunitario Bella Vista
Constitución 85

Biblioteca Pública de Providencia
Related Posts