Escape the bustling city with one of these weekend trips this summer.
Cajón del Maipo: Cajón del Maipo, easily accessible from Santiago via the Metrobus 72, is an Andean canyon in the southeastern region of Santiago. Cajón del maipo encompasses the upper Maipo River basin, providing visitors with the opportunity to raft, hike, bike, take canopy tours, and explore.
Valparaíso: This hillside coastal city is only 75 miles NW of Santiago and is rich in architecture, art, and trendy restaurants and bars. Travel just six miles north of Valparaíso and you will find Viña del Mar, another coastal city coined the City of Gardens due to its vast green spaces. Fifty-six miles south of Valparaíso is Isla Negra, where you can visit one of Pablo Neruda's homes that is now a museum.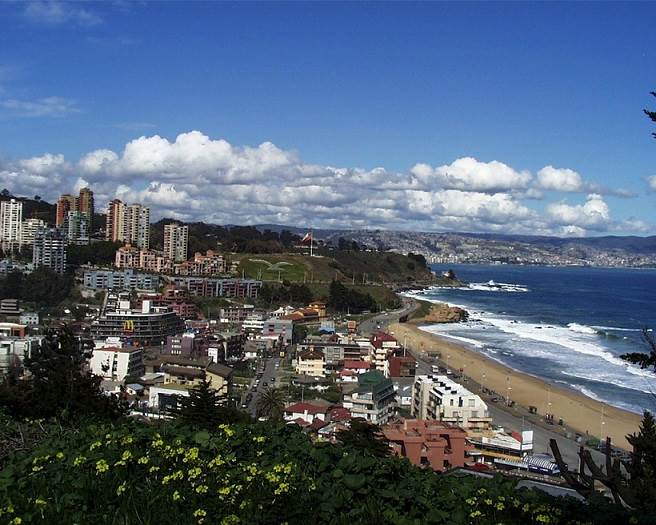 Laguna Verde: Laguna verde is an un-polluted white sand beach town hidden just south of Valparaíso that provides the perfect location for a peaceful weekend spent enjoying the natural beauty through fishing, hiking, sight-seeing, hunting, and scuba-diving.
Mendoza: Cross over the border into this bustling city west of Mount Aconagua to enjoy climbing, skiing, hiking, rafting, and over 1,000 vineyards. Mendoza is about a 6-hour bus ride through the Andes from Santiago, and may need to be extended into a 3-4 day weekend in order to fully explore the area. Affordable day trips such as rafting, paragliding, and wine tours can be planned on http://viator.com
Casablanca Valley: Located between Santiago and Valparaíso, this fast-growing wine region is home to about 20 different vineyards. It is an ideal location for a day wine or food tour, which can be booked through http://casablancavalley.cl
Siete Tazas- Siete Tazas consists of seven waterfalls and their respective "tazas" or "cups" that have been formed in the basalt rock by the river Claro de Molino over thousands of years. About two miles from Siete Tazas, next to the National Park is the Valle de las Catas, a beautiful landscape of green meadows where you can enjoy hiking trails, native forests, rivers, waterfalls, mountains, campsites, or cabins.
Related Posts