Brace yourselves for a country rich in contrast and dive into the Pucón area with its picturesque fall scenery best viewed from atop Volcano Villarrica.
PUCÓN — Leaving the city borders of turbulent Santiago behind and heading down south, one is presented with a picture greatly opposed to what the buzzing capital, where over a third of Chile's population resides, offers: the South of Chile shines with its incomparable and diverse landscape.
The majestic Andes, snow-capped at this time of the season, the vineyards as well as the reflection of manifold bright red and yellow trees glistening in the lakes somehow help to restore one's inner peace just by taking it all in – whether by hiking or taking a day trip on a mountain bike.
As it is fall, there's no hustle here in Pucón – it's quiet, but in an intimate way. The protagonists around here are the surrounding volcanoes, the volcano Villarrica standing out amongst them. Being 2,860 meters high and having an active lava lake within its crater, it's understandable that a lot of tourists are mesmerized by its grandeur.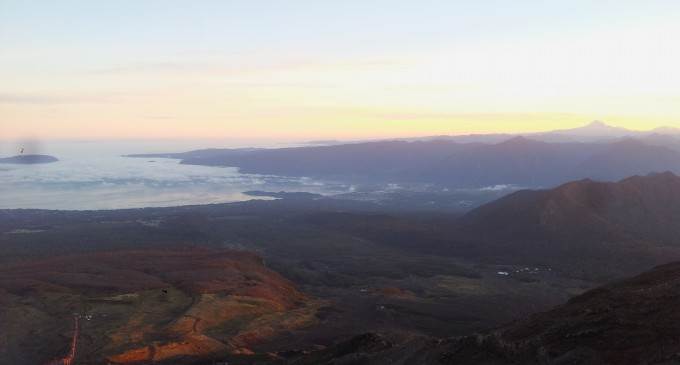 Villarrica is not quite Mount Everest, but nevertheless a giant leap for an inexperienced climber who wants to conquer the volcano within the limits of an organized tour – you should therefore be in shape. Getting up at the crack of dawn and the 5 hours of the physically demanding ascent which includes handling an ice pick and crampons will be rewarded – by a thrilling sense of freedom and a spectacular view of the Pucón and Villarrica area defined by at least 7 lakes, further volcanoes and a rush of color. This experience is definitely a must-do and a more thrilling way for the familiarization with one of Chile's most important treasures – it's nature.
Related Posts