One of our writers shares her experiences living and travelling across the Los Lagos region.
OSORNO — I was born and raised in the south of Chile in Osorno, Los Lagos X region, but at the age of 18 I moved to Santiago and went to college by myself. After being on my own and enjoying the freedom I had in the city, I started to miss the animals, landscape, the countryside. So I moved back just six months ago and want to tell you about the wonders of the south.
Last week I took a short trip and went hiking to Antillanca, which is a ski center located near to the lake and Termas de Puyehue. Puyehue is located in the northern part of the Chilean Patagonia, and is only 45 minutes from Osorno, and a two-hour flight from Santiago.
The last time I went to Antillanca was when I was in high school, because my school has a house which receives students during the year, so every week a different group of students was there, either to ski if it was the season, or to hike.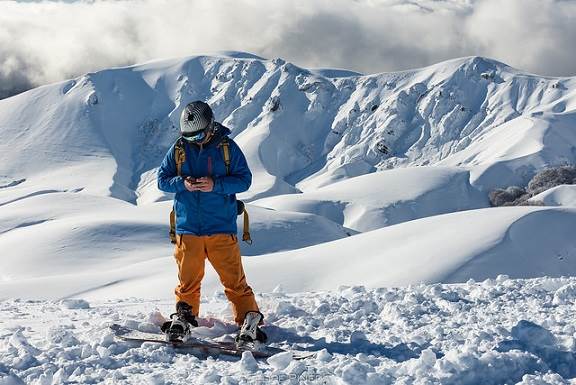 When I arrived, I felt a nostalgia come over me. I had brought my backpack, but unfortunately I should have come better prepared, because the weather was bad. It was windy and cold. Nonetheless, I started my trip and went to the crater of a volcano, which took one hour starting from the hotel, but it seemed more given the weather conditions.
When I arrived to the top I enjoyed the view which is beyond amazing and listened to the silence. I chose not to stay too long though because of the pumas.
There are plenty of trips to do in Antillanca, for example the hidden lake Paraíso Lagoon, but you must always go with someone who knows the surroundings. Getting lost is very easy and also very dangerous.
The Antillanca hotel is always open for tourists, and is a great place to a have a bite after a long hike. The road from Puyehue to Antillanca lasts about 40 minutes, so for those who prefer to stay closer to the lake, I recommend my other favorite place in the south, Termas de Puyehue resort. The resort is surrounded by a 107,000 hectare forest, rivers and lakes, and offers a diversity of indoor and outdoor activities such as hiking, kayaking, horse riding, and cycling.
There is also a bowling, a hot tub, a cinema, a kid club, night bars, international restaurants, a five stars spa, and different art exhibits throughout the hallways. The Termas de Puyehue is also a good option for this Valentine 's Day, because it offers a package of two all-inclusive nights along with massages and champagne.
The south is a never-ending exploration. If you like having lunch with a lake-volcano-view, then go to Puerto Varas, if you like fish then go to Puerto Montt, if you would like to have a nice cup of tea with a piece of "kuchen" or another pastry in the afternoon then go to Frutillar, and so on. The best of all is that these short trips are only around an hour away.
Related Posts