When you are traveling halfway around the world to visit a new city, the last thing you want to do is end up in a tacky, tourist trap.  As a group, backpackers tend to aim for "authentic" experiences and hope to see the "real" side of a new place.
In Buenos Aires, there are a number of must-see sites.  One of them is the small street of Caminito, located in the larger neighborhood of La Boca.  Unfortunately, if you ask most visitors, Caminito falls squarely in the tacky, touristy column.  This little street, where no locals actually live, tourists arrive by the bus load, and shops sell tacky "I Love Buenos Aires" shirts is not a highlight for many visitors.
I want to tell you a bit about the history of Caminito though and ask you to give this, yes touristy, little street a second chance.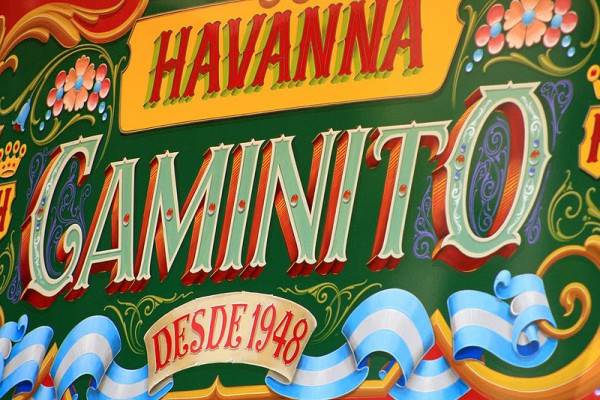 The Original "Caminito"
This area of Buenos Aires has a lot of history behind it.  In the beginning, Caminito didn't exist at all; the street was originally a stream in the middle of La Boca.  La Boca though, the barrio where Caminito is now found, was one of the quickest growing areas of Buenos Aires in the late 1800s.  Between about 1880 and 1930 almost 6 million immigrants poured into Buenos Aires and right through the port of La Boca.  Around half of these immigrants were coming from Italy and La Boca quickly became the "Little Italy" of the city.
These poor immigrants had no place to live, little money, and were being crowded out by more and more immigrants everyday. The solution in La Boca was to build conventillos, which were shared houses where each small family home (usually just a room or two) opened on to a shared courtyard. These houses were built with whatever materials could be scavenged up. Old corrugated metal sheets and left over ship wood built these immigrant homes but the people living within La Boca still sought to make their run-down neighborhoods look homey. Leftover paint from the shipyards was used to paint nearly every wall in bright, fun colors.
Unfortunately, over the years, La Boca became more and more run-down. Immigrants who were able to afford it moved out of the neighborhood, leaving behind abandoned houses and decay. By the middle of the last century, La Boca and the area of Caminito was one of the worst areas of the city. In 1954, the area that is now Caminito was actually a dirty, overflowing landfill.
Creating Caminito
One of the reasons visitors give Caminito such a harsh review is because it isn't "authentic."  It's not a real, historic neighborhood; it's just made to look like one.  Basically it is big outdoor museum of what life in La Boca use to be like.
The story of Caminito though is not one of a greedy businessman hoping to score some money off of the many tourists pouring into the city.  The truth is that Caminito was build with love and with a desire to bring back life to the aging neighborhood.
In 1959 one of Buenos Aires's most famous artists – Benito Quinquela Martín – who was originally from La Boca, decided to create Caminito as a way to encourage art and revitalize the neighborhood.  He, with other artist friends, managed to secure a number of buildings that were scheduled to be torn down in La Boca and move them to Caminito.  With a bit of bright paint, the neighborhood was transformed and the tourism hotspot of Caminito was born.
Today Caminito is filled with artists, tango dancers, and musicians.  There is plenty of tacky touristy souvenirs tossed in as well but at its heart, Caminito is about art, history, and celebrating the unique heritage of the people in La Boca.
So, go visit Caminito; look past the more recent commercialization of the little street and if nothing else, you'll at least get a few great pictures.
Couple Travel Tips
Caminito itself is very safe but always be aware of your surroundings and don't wander too far from the main street.  The barrio of La Boca is still not the safest area of town.
Stop and watch the tango.  The dancers in Caminito will often give little impromptu lessons which can be fun for couples.  Caminito, which means little street, is also the name of a popular tango dance!
Caminito is great place to buy souvenirs but make an effort to buy from local artists and not the typical touristy junk.  You will do more to help the local community and have a much better reminder of your visit to Buenos Aires.
Related Posts