From the sand dunes of San Pedro de Atacama to the rocky peaks of Torres Del Paine, Chile overwhelms Santiagüinos with possible travel destinations provided that they have several days to explore. Those only able to escape for a weekend, on the other hand, lack affordable vacation spots as most places require either lengthy bus rides or expensive plane tickets.
Photo courtesy http://www.flickr.com/photos/ljubs/
Does this mean Santiagüinos are consequently condemned to spend every weekend within the city's borders? Fortunately, some fairly local vacation spots do exist, including La Serena. Located approximately six hours from Santiago, this beachside city and the surrounding valley allow for a weekend of both exploration and relaxation.
Although La Serena boasts numerous tourist attractions, its most appealing aspect is its white-sand beaches stretching for upwards of six kilometers along Avenida del Mar. They overflow with energy and vibrancy; children kick soccer balls into makeshift goals while surfers eagerly await the next big wave to crash into the shore. Yet, given the beach's size, visitors can still find a quiet corner to doze in the sun or dive into a good book.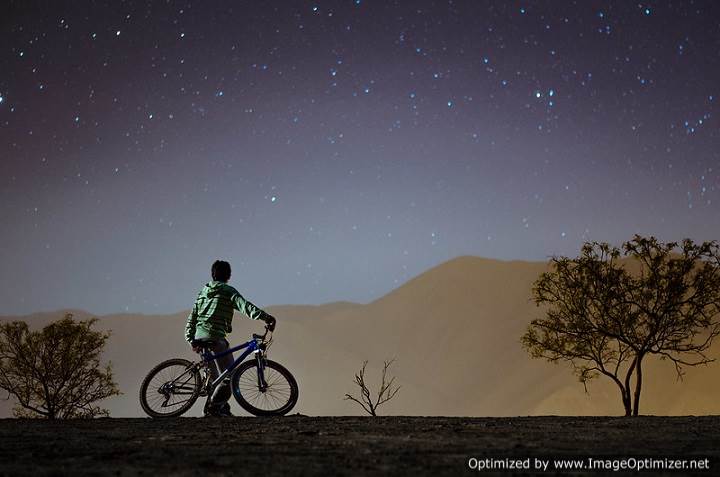 After the sun sets over the Pacific Ocean, travelers should consider trekking to the Mamalluca Observatory in nearby Vicuña. The facility offers nightly tours in which guests can view the cosmos through high powered telescopes (CP$3,500 or USD$7.00). While a closer glimpse of Jupiter proves thrilling, the night sky is equally impressive when viewed with the naked eye. Millions of stars dot the awe-inspiring sight, forming, in the words of another visitor, "the world's greatest masterpiece." Moreover, it constantly evolves as shooting stars race across the canvas.
Eventually, guests obviously need to tear their eyes away from the night sky and return to either La Serena or Vicuña. If hoping to relax on the beach once again, the return trip to La Serena is worthwhile. On the other hand, travelers preferring to explore various sites throughout the valley will most likely find the inland Vicuña more convenient as the will have numerous options once the sun rises in the morning.
As El Valle de Elqui is the home of Chile's national liquor, pisco. Various distilleries abound including Capel and Mistral. Located amid the mountains and vineyards, the Mistral distillery features striking natural viewpoints of the surrounding valley. The real attraction, however, is the tour of the antique equipment used in production and the bizarre video narrated by a grape destined to become Mistral pisco. It provides an interesting glimpse into the production of the most popular liquor in the country and the pisco samples somehow tastes just a little bit better after gaining an appreciation of the production process.
Tan, star-struck, and content, travelers must eventually return home once again with only fond memories of their time in La Serena and El Valle de Elqui.
Related Posts