We found some special offers and travel destinations in Chile that might inspire you to take a trip during Easter.
It's almost Easter and Holy Week is about to start. This traditional Christian holiday celebrates the resurrection of Jesus Christ and invites people all around the world to spend time with family and friends. Some Chileans stay at home to enjoy the holidays with their loved ones in an exclusive atmosphere, while others decide to take a nice trip away from the city.
This holidays Novotempo Hotels has prepared special programs for everyone who wants to enjoy Easter in selected hotels in the unique landscape of Zapallar, Colchagua or Puerto Varas. The Easter Holiday offer at each hotel includes:
– An executive room for 2 nights!
– Welcome drinks and high quality cuisine dinner.
1. Zapallar
168 kilometers from Santiago is one of the most exclusive resorts in the country is Zapallar. It mainly consists of a recreation of the Italian Riviera on the Chilean coast where the hills above the beach are dotted with extravagant summer homes. Zapallar is designed in European style, full of culture and tradition and also known for its beautiful nature and its attractions.
The amazing Hotel Isla Seca Zapallar is only 2 km away from the white sandy beach. Other attractions are the incredible sunsets in Mar Bravo, the beautiful fishing cove and the rocks on Isla Seca, among many others. The two-night stay includes services for only CL$125.500 (US$229).
2. Colchagua
Another option to relax this Easter is Hotel La Playa in the fascinating panorama of Colchagua Valley with its natural surroundings and cool breeze. The Mediterranean climate creates ideal conditions and a unique experience for this Easter. Attractions like the Castillo de Aguas Claras, horseback riding, the Casino de Colchagua, the astronomical hill Shaman tour and the Museum Huique offer entertainment for every day. The two-night stay includes services for only CL$140.500 (US$256).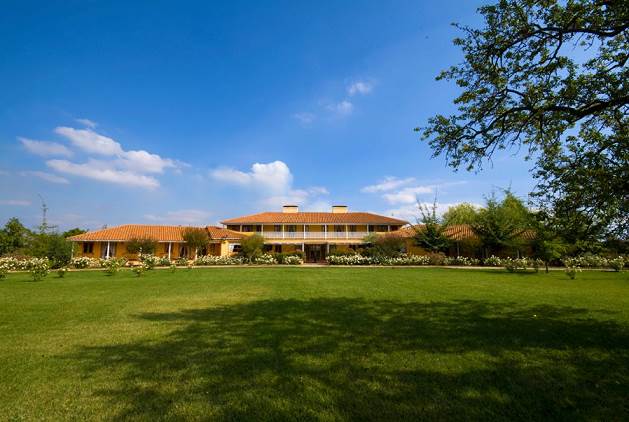 3. Puerto Varas
An alternative for those who want to enjoy a real break this Easter is the South of Chile with its privileged environment, the tranquility and unique nature. Hotel Puelche is a few blocks away from the downtown of Puerto Varas and has a great view of Lake Llanquihue. There is a wide variety of attractions in the area such as the volcanoes Osorno and Petrohué, the island of Chiloé, Frutillar and Cruce Andino.The two-night stay includes services for only CL$110.500 (US$201).
4. Cajón del Maipo
Of course there are also beautiful destinations for a lower budget. For those who want to have a great time by camping in the mountain, rafting, horseback riding, hiking and like to share the breathtaking views with friends or family and enjoy the pure nature in the forests, Cajón del Maipo is an amazing choice for Holy Week. It is close to Santiago and also offers fantastic places to hide the Easter bunny's chocolate eggs.
5. Pichilemu
Those who are more interested in the coast, could spend the Easter days in Pichilemu, a fisher town with a pretty beach and a port. It's not only famous for being the best  surfing location in the area but also for its small town flair. Apart from surfing, one can also mountain bike or join hiking tours. There are a lot of possibilities of staying at hostels or again camping.
Related Posts