Argentina is known for a lot of things – great steak, mate, Patagonia, and more – but arguably the top of any "must see" list in Argentina would be the country's world famous tango.
Where tango was born is still a largely contested issue between Argentina and Uruguay but when it comes to the modern showcase of the dance, Buenos Aires wins hands down. Every year, in August, the city hosts the Buenos Aires Tango Festival and Tango World Cup – a two week event with some of the best tango dancers from around the world.
The festival actually consists of two events which overlap to form a full 18 days of tango. La Festival is first, a nine day event celebrating tango with shows and recitals, book signings and movie screenings, classes and public dance events. After warming up, the real professionals explode onto the city for Mundial de Tango, the Tango World Cup.
World's Largest Tango Festival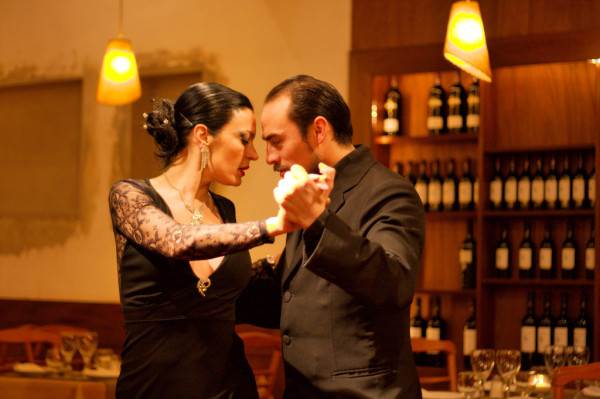 Over a half million people attend the Tango Festival and World Cup every year, from countries all over the world. Whether you are a professional tango dancer competing for a title or a casual visitor interested in seeing some incredible tango, you'll find it all during the many free events during the festival. Nearly all the events are free and open to the public but tickets are limited so be sure you plan ahead.
In addition to the official events, many of Buenos Aires best tango schools hold special events and classes during the festival. If you are just learning, consider signing up for a class that combines lessons with field trips to see the world's best tango dancers in action.
Besides the tango dancing, the festival also celebrates the music and musicians of tango. The birth of tango is actually attributed to Carlos Gardel, a tango singer who serenaded some of the first tango stars.
Couple Travel Tips
While the festival is a huge event, hotels usually don't sell out. However, special "tango tours" and tango schools are often booked up a few weeks in advance so if you want the full tango experience consider booking a dance lesson before you get to the city.
Buenos Aires is a pretty progressive city and very friendly to LBGTQ travelers. Check out Buenos Aires' Queer Tango for an opportunity to learn tango with your partner or stick around the city until November for the International Festival of Queer Tango.
Tango is a dance of passion. If you are lucky enough to be traveling with your partner in Buenos Aires, during the Tango Festival, you simply must take at least a class or two. Trust me, it will only help your relationship.
Related Posts