Santiago is the largest city I have ever lived in by a long shot. I come from a town of 4,000 people. So, when I was thinking about the possibilities of travel in South America I got greedy. I thought I could go everywhere! And visit every country in all of South America (On the weekends of course…seeing as how I work Monday through Friday)! There are many reasons why my idea was ridiculously unattainable. But the biggest issue was money.
However, I did find in my exploration of trying to get from here to everywhere some good ways to take shortcuts and save you some pocket change while travelling around Chile.
Boating with Penguins
I thought I had to go to the southernmost tip of Chile to see Penguins. But it turns out there are Humboldt Penguins just a few hours away from Santiago near Valparaiso in the small town of Zallapar at the Isla Cachagua. Along the coastline is the national reservation for Humboldt Penguins. This is much cheaper than buying a plane ticket.
More information here on the reservation here.
Tour La Moneda
There's no need to go further than a few metro stops to take a free tour of the government. There are four tours offered daily that will inform you about the Chilean government and let you walk around La Moneda.
Hike the Andes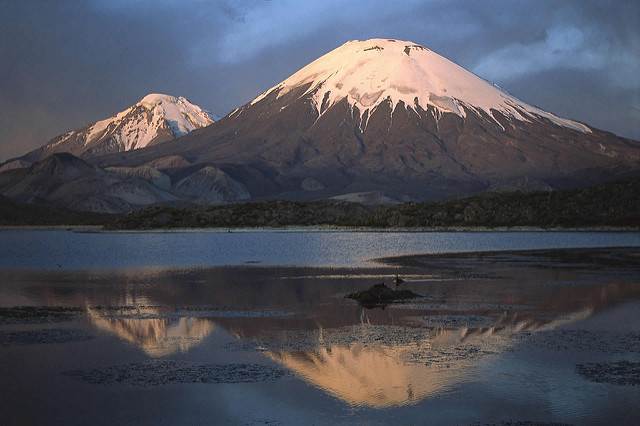 The Andes mountain range is only an hour outside of Santiago. There are tours and groups that go hiking around the mountains and to the national parks nearby.
Ecotours offers several options.
Go to Argentina
You don't need to fly for this one either. Caution: If you are American, Canadian, or Australian you will have to pay a reciprocity fee before leaving for Argentina online.
The bus ride between Santiago, Chile and Mendoza, Argentina costs around US-$50 for a semi-cama round-way. The trip takes around seven hours to cross through the Andes and the prime wine region of Argentina. It is said to have one of the best view of any of the crossing points. One bus company that makes this venture is Andesmar.
If You Must Fly
Buses are always cheaper, but sometimes flying is essential. The best advice I can give you is to think local. Find airlines that fly domestically only or don't have many flights to offer. Travel at night so you can pay for one less night at a hostel. And make try looking at the site from the country you are in. For example, LAN airlines charges at lan.com US-$600 but at lan.cl charges US-$200 for the same exact flight. The less people know that you are a foreigner the less you will have to pay usually. Chilean airline SKY also offers cheap flight options.
Once you're there
A few tips that will save you a lot of money:
Cook for yourself.
Share information, food, rooms and experiences with other travelers. Karma always gives back.
Find a hostel or camp or use www.airbnb.com to find a room to rent and safe neighborhoods. Or couchsurf.
Eat local. Ask people where they like to go for a cheap meal.
And most of all don't forget why you went there: to have an adventure no matter the cost.
Related Posts