Staying with a host family was probably one of the best decisions I made in preparing for my trip. My host family has helped tremendously in my transition to Santiago and try to expose me to as much as possible. Early on, they told me we would be travelling to the countryside one weekend.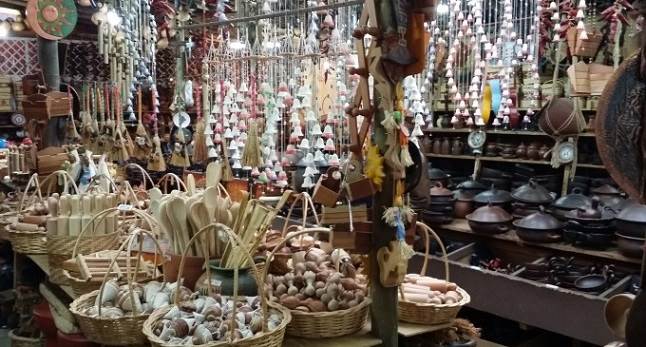 En route to the country, my host family promised we would stop in Pomaire. Unless I'm behind the wheel, I can never manage to stay awake on car rides. So along the ride, I rested my eyes for a while. When I woke up, we were driving through the dusty roads of Pomaire.
The small town of Pomaire, Chile is located about 1 hour away from Santiago. It's known for its abundant natural supply of clay in the hills of the town which supports its popular pottery business. I knew this would be the perfect place to pick up a few souvenirs for friends and family.
First, we stopped for a bite to eat at a restaurant called San Antonio. They had traditional Chilean meals and my family did their best to explain what each of them were. I decided on simple yet very satisfying dish of chicken and potatoes. I also tried pastel de choclo. The food was delicious.
After that we walked around for a while and I tried not to spend my life savings on all the handcrafted pieces of pottery, but I gladly picked up a few pieces to take back to the States.
Full and tired, we headed to their countryside house. We spent the rest of the weekend there. Without any connection to internet or other distractions, it was the perfect time to take it all in, reflect and enjoy the nature around me.
Related Posts