I knew that Ecuador was famous for its biodiversity, having the "most diversity per square kilometer of any nation" (according to Wikipedia ), but I mostly just thought that meant it had a lot of birds and reptiles. I didn't consider its flora.
So the Quito Botanical Garden surprised me. Zab and I actually visited twice, the first time with my mum and her husband, the second time just the two of us. It's not a huge place, but there's so much to see, you could easily spend several hours there.
These are just a few snapshots of what it contains.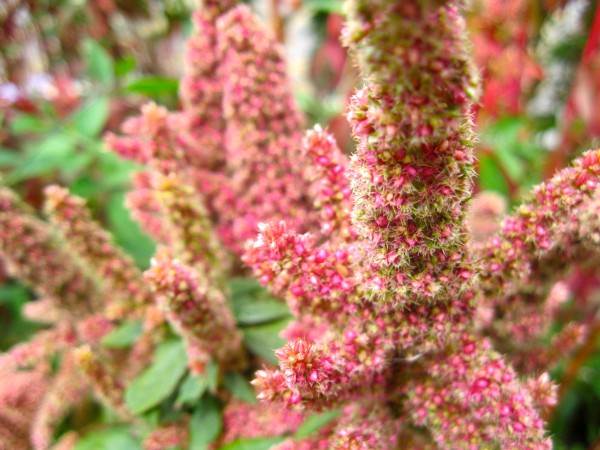 In case you were wondering, this is what a quinoa plant looks like. We had seen it growing a few times before, but never before with such a bright red colour. It generally grows best between 2,500 and 4,000 metres above sea level, so Quito's 2,850 metres is ideal. Since we've found it throughout the Andes, and eaten it many times in soups, salads, empanadas, cakes and even breakfast cereal, it was nice to see where it comes from.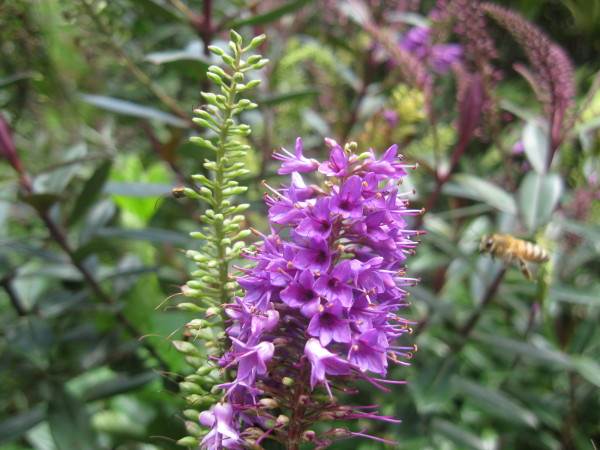 Of course because of the abundance of flowers (and therefore nectar) in the botanical garden, there were a lot of bees buzzing around. I tried to capture this little guy feeding, but he wouldn't stay still!
We spent quite some time in the orchid house, partly because it was slightly cooler and shadier than the tropical plants house, for example, but also because there were some extraordinarily beautiful and strange orchids growing.
Some were noteworthy for their bright colours…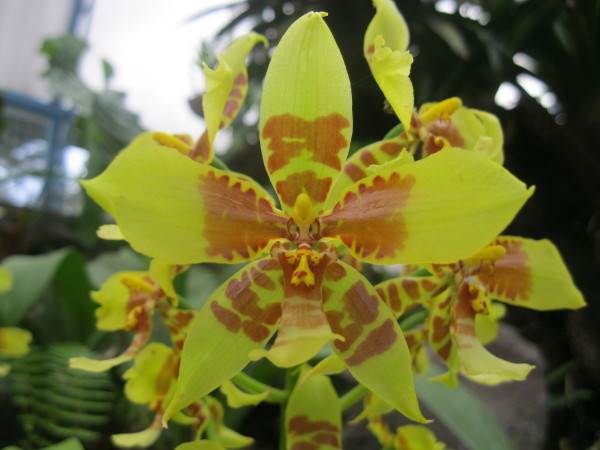 We were lucky that while we were there, they had brought in some Ecuadorian butterflies to the botanical garden. Perhaps unwisely, though, they were housed in the same greenhouse as the carnivorous plants. This just seemed like a bad idea to me, but hey, I'm neither a botanist nor a lepidopterist!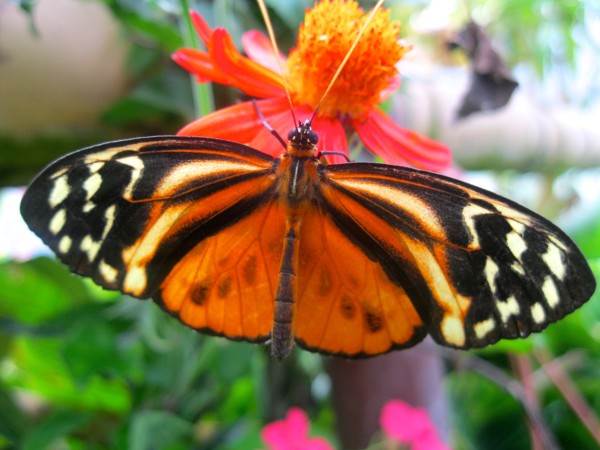 Details
Entrance is £3.50
Opening hours are 8am-5pm Mondays to Fridays, 9am-5pm weekends and holidays.
The official website is http://www.jardinbotanicoquito.com/.
It's located inside the south end of Parque Carolina.
Related Posts