Here are some tips to master the art of travelling by yourself in this beautiful country.
Travelling alone may seem challenging but it actually is an incredible experience. It gives you absolute freedom and it helps beat your insecurities. You can be whoever you want to be. What better place to start conquering your fears than Chile?
One of the best things about travelling alone is getting to know lots of people. Take advantage of this and make an effort to make new friends. Speaking Spanish can help a lot if you want to get off the beaten path and interact with locals. Start with some basic phrases and then learn the rest by immersion.
If you want to meet some real Chileans, stay in hospedajes or residenciales. They're often run by widows or retired couples, who are usually friendly, and happy to meet people from other parts of the world. But always remember that you are staying at their home: respect their traditions, be nice and try not to waste water or power.
If you don't know what "cachai?" means, you'll find other travelers like yourself because there's a well beaten 'gringo trail' in Chile. It's usually not too hard to find good companions to share your trip with. Puerto Natales is filled with foreigners going hiking so just ask if you can join. In the North there are always tourist around looking forward to exploring the volcanoes and geysers of the Atacama Desert. Just introduce yourself and ask if you can join in. Chile's beautiful nature is one of the reasons it's such a great destination for solo travellers.
Travelling alone is also exciting if you are staying in a big city. Being alone you can definitely self-indulge: do what you want, go where you want, eat what you want and when you want to eat it. These are great benefits that come from travelling solo.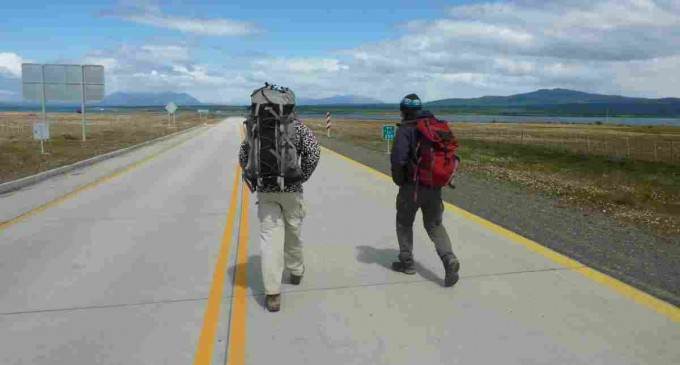 Santiago, Viña del Mar and Valparaíso are great cities for solo travellers: they are not intimidating, are pretty safe at night and easy to navigate. Take long walks, visit some amazing museums and if you're feeling lonely you can always meet some people at your hostel. And if you get lost, don't worry: locals are friendly and patient if you have limited Spanish skills. They will help you if you ask for directions.
The lone traveler should always be aware of their surroundings. Safety is a big concern when travelling alone but if you keep to open and public places at night, leave your fancy jewelry at home and pay attention, you will be alright. Carry your identification in more than one place, carry a money belt and walk with confidence.
Some people even claim travelling alone is a akin to a religious experience, so start packing and join in the fun!
Related Posts