Venezuela can be a very overwhelming place to visit. The country is unlike any other and has plenty of unique issues and security concerns. For many people visiting, their first taste of the country is the capital city of Caracas. Caracas is huge and dangerous and if this is the only part of Venezuela you see, you are really missing out.
This turbulent country has some of the most beautiful sights in the world, from the great Angel Falls to picture perfect Caribbean beaches. Thankfully, one of these Venezuelan paradises is a short 40 minute flight outside of Caracas.
Archipelago de Los Roques
A flight from Caracas to the Gran Roques airport will only take 40 minutes and you will land in paradise. The national park consists of a chain of islands and coral reefs that span over 225,000 hectares, making it one of the largest marine park in the Caribbean Sea. Formed in 1972, the area protects a large marine ecosystem consisting of not only islands and coral reefs but also mangrove swamps and lagoons.
As a Natural Park, the island development is strictly controlled. There are no mega resort complexes here but rather small, island inns and bed and breakfast type hotels.
The main island of Gran Roque has nearly all of the development with a handful of hotels, villas, and restaurants. The islands are never very crowded and are sometimes practically empty, giving you the sense of being alone on your own private island.
Even on the main island, transportation is solely by foot. There are no vehicles on the islands, and no need for them, thanks to the small size.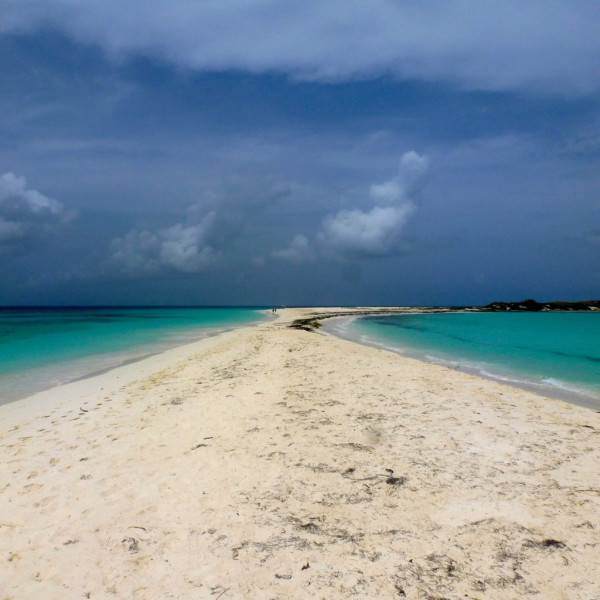 What to Do
The main appeal of the islands is how relaxing and deserted they are. If you are looking to do more than lay on a beach though, there are still a few activities to check out.
Sail around the islands, or even back to Caracas with one of the local companies offering everything from basic boats to luxury yachts. This is a great way to see the islands as you will have complete privacy.
If you are staying at one of the island hotels, they can also arrange a boat for you to visit the various islands or to do some fishing. The boat owners also usually know the best snorkeling spots.
There are a number of companies on Gran Roque that can organize diving trips for you and your group with courses ranging from beginner to advanced dives. For a bit more adrenaline, there are also opportunities to sign up for windsurfing lessons.
If you go snorkeling or diving, you might get lucky and see one of the islands many resident sea turtles. If not, head over to the Turtle Sanctuary where you can learn more about the local organization that works to protect the turtles and increase their numbers.
Couple Travel Tips
Most people reach the islands by plane and while it is a short trip from Caracas, be sure you choose the right airline. Many use old, poorly maintained planes. Locals suggest Aerotuy, which is reportedly the safest.
Be aware that there is a entry fee for the National Park, which can be paid upon arriving on Gran Roque. Foreigners pay double what Venezuelans pay and the current price is just over 150 Bolivars for foreign visitors.
If you are worried about the crime rates in Venezuela, then this really will be paradise as crime in the archipelago is practically nonexistent. The biggest crime is probably no more than overcharging the tourists.
Related Posts