Are you an expat searching for a more secure alternative than the piggy bank of mil peso bills in your house? Look no further! BancoEstado offers the Cuenta RUT, which is a savings account with a debit card. Your RUT/RUN acts as your account number, and you can use your card to deposit and transfer money, pay bills, or as a debit card anywhere that allows you to pay with RedCompra.
1. Review the requirements
Do you have a valid cedula/carnet de identidad? You're all set!
2. Fill out the application
If you go to the following site, click on the box that says "Solicítala Aquí" and follow the instructions for the application. You can also fill out the application at any Banco Estado.
3. Register your signature
To use your Cuenta RUT, go to any ServiEstado or the Customer Service desk at any BancoEstado to sign the contract and register your signature. If you filled out the application in person, you do not need to do this step, since you will have already signed the contract at the bank.
4. Request a Clave de Transferencias
If you are planning on using your Cuenta Rut card to do any transactions online (ex. paying bills, etc.), you will need to request a "Clave de Transferencias" card.
5. Using your Cuenta RUT
Wait one or two weeks until your card is delivered to your residence! After you receive your card, you need to go to a CajaVecina or an ATM to change your PINs. You can also do it online.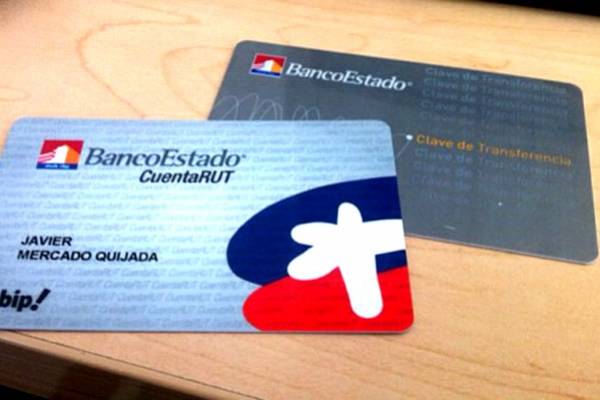 Your Cuenta RUT can also double as a BIP! metro card. There are no fees associated with having a Cuenta RUT; however, there is a maximum account limit of $3.000.000 pesos, and one is charged 300 pesos per ATM withdrawal.
Related Posts