Planning a trip to Southern Patagonia can be a little overwhelming. It's far away so you want to make the distance worthwhile by seeing as much as possible. The good news is it is possible to see quite a lot in just a few days if you know where to go.
Here are some tips before you start planning your trip:
• The weather at the bottom of the world is crazy. You will likely experience all four seasons in one day – it can literally go from warm sunshine and a light breeze to a full blown blizzard in less than 24 hours. Pack accordingly and don't be disheartened if it's raining when you arrive – the sun will come out again in a matter of hours, maybe even minutes.
• Renting a car is ideal for getting around – it gives you so much more flexibility and freedom than the loud and annoying bus tours. The only downside is that crossing into Argentina is ridiculously expensive due to international insurance costs. But there are still some amazing places to see on this side of the border, including Torres del Paine.
• Don't forget your camera. The scenery is truly some of the most breathtaking in the world. Untouched landscapes, glaciers and penguins in their natural habit are sights you'll definitely want to capture.
Our recommended itinerary:
1. Fly into Punta Arenas and spend at least a day there. The town may not be what you expect to find at the southern edge of Chile– cobblestone sidewalks, ornate lampposts, buildings from the colonial era and a bustling nightlife all contribute to the warm feel of Punta Arenas, despite the constant windy chill.
2. Check into the Hotel Plaza, located right in the middle of town. This old mansion was converted into a hotel and offers warm, clean rooms and delicious free breakfast.
3. Make a day trip out to see the penguins at Seno Otoway (about an hour outside the city) or hop on the ferry to Monumento Natural Los Pengüinos on Isla Magdalena.
4. Puerto Natales is recommened for the next stop. The two and a half hour drive from Punta Arenas up to Puerto Natales is breathtaking on a clear day – framed by green and straw colored fields speckled with sheep and snow covered mountains in the distance. The sky is an overwhelming sea of bright blue brimming with rolling white clouds for as far as the eye can see.
5. Though Puerto Natales is often mocked by travel books as nothing more than a cluster of tourist establishments, the city still has a small town feel to it with an incredible view. For the best value for your money, check into Hostal Francis Drake. This cozy little hotel offers all essential accommodations including Wi-Fi and free continental breakfast, at half the price of most other places in town.
6. For dinner, walk just a few blocks to La Mesita Grande, an amiable restaurant offering the best artisan pizza and pasta dishes in town. Your taste buds will start to water as soon as you walk in the door.
7. For hiking and, arguably, the best views in Patagonia, make the two hour drive to the famous Torres del Paine National Park. The park is enormous and you could literally spend months hiking the entire thing. But unless you're equipped with the best hiking and camping gear, your best bet is to get an early start from Puerto Natales, hike all day and then head back to town for sleeping accommodations. The lodges inside the park are comically overpriced and the service is terrible. Park campsites also allow you to rent camping equipment at a fraction of the cost of the lodges, but quantities are limited and not guaranteed.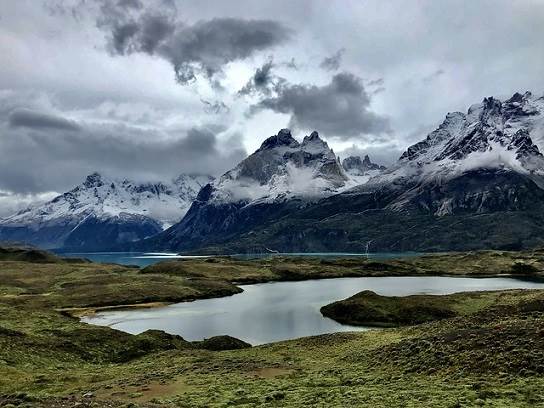 So if you only have a few days to explore Southern Patagonia rest assured, it is possible. Visits to Punta Arenas, Puerto Natales and Torres del Paine are a must for any visitor exploring this end of the world. Spend at least a day in each place, you won't be disappointed.
Related Posts