Since the mid-1980s, Chile has solidified itself in the International wine community as a country that not only produces exceptional varietals but does so at an affordable price point. A social country built on the backbone of good wine and good conversation, here's a brief overview of Chile's vast wine regions, as well as the profiles you must try when you're there.
Chile's Best Wine Regions
Blessed with a rich biodiversity and fertile soil, Chile has 25 different wine valleys, each with it's own unique take on grape production. The valleys are broken up into regions, Atacama, Coquimbo, Central Valley, Southern, and Austral, with wines produced in the dry northern desert distinctly different than the lush and cool south.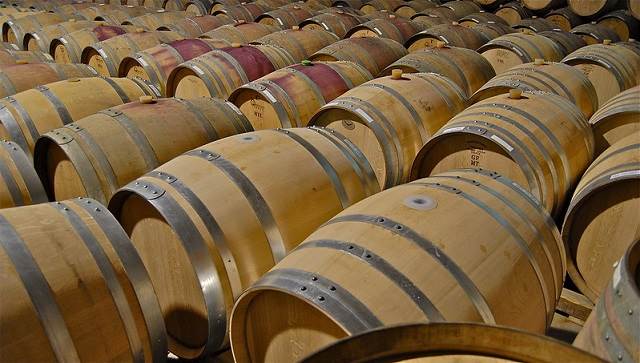 Maipo Valley
If you're based in Santiago, Maipo Valley is the first stop you should make on a Chilean wine tour. Moreover, it'll likely be the first place any wine enthusiast will tell you to visit in Chile. Slightly south of the capital, it's an easy day trip to some of country's most famous vineyards. A heavyweight in Chilean Reds, the region produces some of the country's best Cabernet Sauvignons.
Maule Valley
Closer to Concepcion, this central area owes much of its success to its coastal proximity. One of the oldest wine producing valleys in Chile, abundant clay and sand produce delicious Merlots and other reds. The volcanic soil helps flavor spicy Carménères, with the region producing the largest amount of this unique grape in the world.
Colchagua Valley
Colchagua Valley is another wine lover's mecca, producing award-winning Cabernets, Carménères, and Syrahs. Located between the cities of Rancagua and Curico, there are over 14 world-renowned wineries in the vicinity with a designated drive route to follow.
Curicó Valley
The area's primary industry, Curico is synonymous with wine. Specializing in bottles for every man's budget, accessibility, value and quality are at the forefront of production.
Chilean Wine Profiles
Chardonnay
Chardonnay tends to take on characteristics of tropical fruits depending on its maturity. A younger grape will produce flavors and aromas of lemon and sometimes bitter apple. A more mature grape will produce flavors and aromas of pineapple and mangoes.
Food Pairings: Try it with grilled salmon or chicken breast. Chardonnay also pairs well with goat cheese for an afternoon snack.
Sauvignon Blanc
Chilean Sauvignon Blanc is known for its heavy citrus tones, so aromatic you'll know if a bottle is open. It is meant to be served chilled, perfect for sipping on a warm day.
Food Pairings: Try a light seafood like white fish, shrimp cocktail, merluza, or reineta.
Syrah/Shiraz
A full-bodied wine with hints of spice (pepper, cumin), berry, and cocoa, it's one of the most potent reds you can try with a tart finish that runs a bit long.
Food Pairings: Shiraz pairs well with the abundant barbecue found in Chile. Stick to meats and sometimes salmon with a "younger" wine.
Cabernet Sauvignon
The superstar of Chilean grapes, Cabernet Sauvignon dominates the conversation of Chile's wine culture. A full-bodied wine with distinct berry, fig, and black currant flavors, you'll also find hints of tobacco, chocolate, and leather depending where it was produced.
Food Pairings: Pair it with lamb or beef to enhance the flavor of both the protein and the wine.
Pinot Noir
Relatively new to Chile, Pinot Noir is a hybrid wine that largely absorbs the flavors of the region it's grown in. Aromatics tend to be fruity with a hint of leather or earthiness, a result of the volcanic nature of Chile's soil.
Food Pairings: Pinot Noir pairs well with game meats like duck, peasant, and rabbit.
Carmenère
In 1994, what Chileans thought was Merlot turned out to be an ultra-rare and nearly extinct grape from Bourdeaux called Carmenère. Heavy in blackberry with a hint of black pepper, the grape single-handedly reignited the Chilean wine industry.
Food Pairings: Pair it with red meats and beef. The natural spiciness goes great with Chile's national dish, pastel de choclo.
Try it Before You Even Get Here
Your South America experience begins the minute you step onboard a LATAN flight. In Premium Business Class, enjoy an award-winning wine list hand-picked .
Related Posts