Finding a job or temporary work as an expat in Chile can be difficult, but not impossible! Below are some steps to take and resources to consult before your arrival to Chile and during your time here. These suggestions and resources are geared more towards the expat that plans on living here temporarily, or who only has a work holiday visa, but can help anyone looking to make some money to support their California Cantina sangria habit (or just to pay the bills).
Let me start with a caveat- due to circumstances beyond my control, I am in all likelihood going to leave Chile before I ever have a full-time job here. However, I managed to find enough work to cover the gastos (utilities), bi-weekly trips to La Vega, and my airplane ticket down to Patagonia.
Do your research: Before you come to Chile, ideally only a week or two before you leave, start sending out your resume to every company for which you would like to work for. Do not send them out too early – you don't want to schedule a job interview a month away, it destroys momentum. There are plenty of job classified sites out there that can yield interesting results, such as Trabajando.cl, Laborum.cl,and LinkedIn. Industry-specific sites always have job listings; for instance, I work in the start-up world, and Start-up Chile and AngelList both got me a couple interviews. Recruiters are also a good option.
Network: Upon arriving to Chile, work on having as many interactions as possible with anyone who could potentially find you a job or connect you with someone else who can. Tapping into other people's networks increases your chances of finding work dramatically.
Make contacts with anyone who can refer English students to you. It is a fun way to meet interesting and connected people, pay a few expenses, and pick up a range of skills. Through a third- degree connection, I was introduced to two people who ran institutes (read: small to large English teaching businesses), and started working for one of them a within a week.
Join Meetup, especially for events that will involve people in your field. There is at least one person at every one of these events who can connect you, if not help you.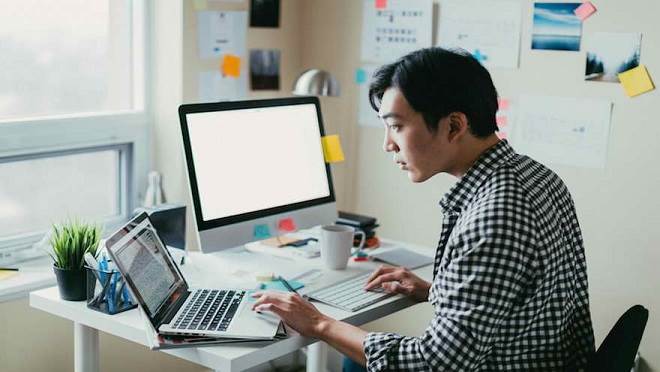 Freelance: Join an online freelancing website, such as oDesk or Elance. There is always work proofreading, translating, helping on social media and really anything you can do online. It will take some time to get that first job, but once you do, you can make a few dollars here and there to help you get by for the first month or two. Just be warned – do not expect to be paid very much, but as you gain more experience with the platform you can command a greater hourly or project rate.
Be patient: Things take time here but relationships will pull through, with nurture and hustle. Nothing happens overnight.
Other Notes:
We made a big mistake landing in Chile in very late November. Like everywhere else in the world, finding work during holiday season is swimming against the current. January and February get progressively worse, as the heat and school being out for summer mean nothing will move for you. Not even English students.
Volunteer with sites like Revolver (ha! I was not paid to say that!) and you will make interesting connections, while experiencing the city in a non-traditional manner.
Learn as much Spanish as you can before you get here, it will kickstart your process.
A simple Facebook status "Do you know anyone I should meet in Chile?" has yielded some pretty unexpected results. Any lead is a good lead! I've met some really interesting people this way.
I joined Workaway and plan to use it as I travel across this lovely country. It's a fun platform, and could provide you a great adventure!
I wish you all the luck – don't expect a job before you land. I was fortunate enough to have an interview, but logistics and my Spanish worked against me. It's not only that the culture here is about connections (as I feel it is everywhere in the world), but you will quickly discover that technology is likely not used in Chile to the same degree as it is in your country. Emails exchanges are slower and websites haven't been upgraded in 10 years. This will slow down and hamper the process of searching remotely.
Related Posts