Nicknamed the "Gateway to the Amazon," Baños, Ecuador is in fact the home to much more. Located at the foot of the famous Tungurahua volcano and named after the town's numerous thermal springs, Baños has become a popular tourist destination but still maintains its small town feel. Home to less than 20,000 permanent residents Baños sees many times that in tourists each year.
The year-round mild climate and multiple activities in the area make it a great place to spend a week or more on your South America backpacking trip. While in town, be sure you check out a few of the major sites below.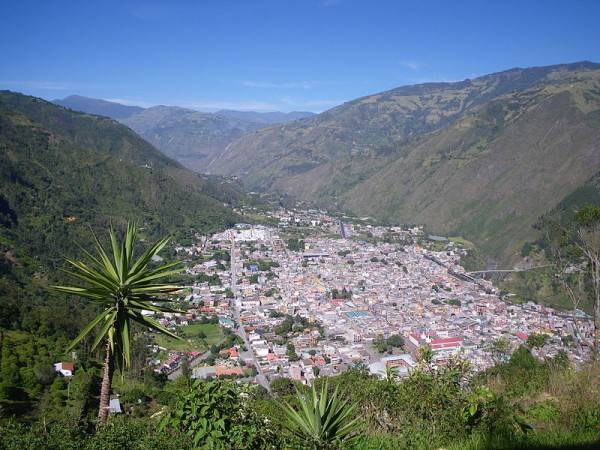 Tungurahua
Sitting at the foot of the largest volcano in Ecuador, Baños has suffered much from Tungurahua or the "throat of fire" as it translates from Quechua. The volcano had its last major eruption in October of 1999 and has been spewing ash and lava on a consistent basis since.
Hikers are discouraged from climbing the volcano but you can still get a great view of the action by taking a cab just out of town or by hiking out to the Luna Runtún Spa.
The Hot Springs
Baños is most famous for the local hot springs, produced by the volcanic activity in the area. There are multiple thermal springs spread throughout the area and most are within walking distance of town. There are public springs, usually visited by locals, and resort/spa locations that cater to international visitors and charge for access.
No matter what your preference or budget, all the springs contain high mineral levels which are said to produce healing properties. If you can't splurge on one of the hot spring spas, head back into town after your bath for affordable massages offered at many locations around town.
Hiking, Biking, Rafting, or More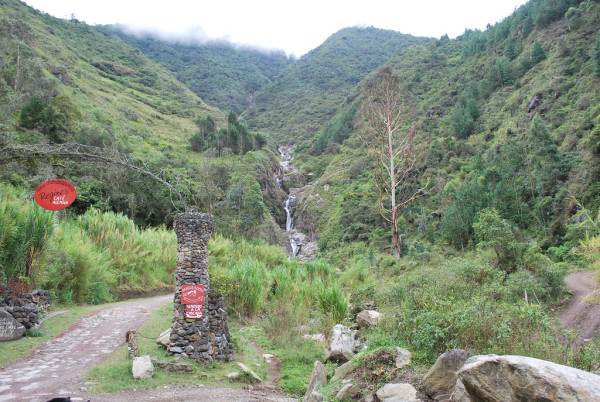 You might want to wait for that hot springs and massage visit until after you check out the hiking trails around Baños. The area around Baños is filled with plenty of trails for all experience levels and a few of the trails are also suitable for mountain bikes and/or atvs. A popular mountain bike trail is the "Road to Puyo" which travels over a narrow, winding road with unique tunnels, overhangs, suspension bridges, and more. You can rent bikes in town or sign up for a guides tour. For experienced hikers, Cerro Hermoso is a great trip taking you up to almost 15,000 ft. and spanning 4 days of trekking through various landscapes.
If rafting is more your style, Baños offers two rivers with whitewater rafting opportunities. The Pastaza and Patate Rivers are both easily reached from Baños and offer Class III and Class IV rapids. Tours are arranged in town with guides and safety equipment that are usually pretty good for the price.
Couple Travel Tips
One of Ecuador's classic sweets is Sugar Cane Taffy or Melcocha and the majority of the sweets found around the country come from Baños and the surrounding areas. Be sure you try a piece before you leave.
Baños can definitely seem a bit touristy but is so because of all the great things the city offers. If the tourist vibe starts to get to you, rent a bike and just ride any direction out of town for peace and quiet.
Couples should definitely look into booking one of the 2-for1 spa deals, specially aimed at visiting couples. Most include time in the hot springs and a couples massage.
Related Posts