Tired of the city? Looking for an adventure? Some exciting stories to share? Isla Mocha, in the South of Chile, may well be the answer. A small island, situated in the South of Chile, Mocha offers beautiful white sand beaches, enchanting forests, and much more!
Isla Mocha is located in the Biobío Region, about 35 km from the fishing bay of Tirúa, in the province of Arauco.
The Island is very attractive for all travelers, due to the well known myth of the white whale, considered the mother of all.  This myth has its origins in the stories of Moby Dick, which inspired the American writer Herman Melvilla to write the novel in 1851.
Isla Mocha has a oval shape. Within its central area lies a mountain chain that reaches the height of 300 meters, which is bursting with native forests and an exquisite variation of trees, bushes and plants. The Island also holds the Reserva Nacional de Isla Mocha, where you can go trekking and do bird watching.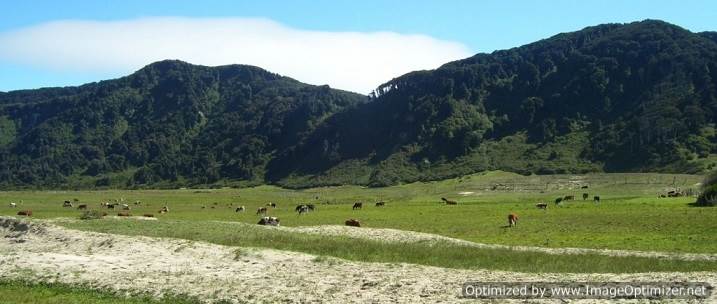 In the Southern part of the island you can find rocky shores and a small island that holds wonderful marine life, such as penguins and sea lions. There are ship wrecks around this little island, and so you can go diving to see the ships at the sea bed, which is a fantastic experience.
The many activities on the island, consist of horse riding, walking along the shores, diving, and many more, such as shell and rock collecting. The island only has one hotel, however, there are spots for camping which have all the commodities that you need.
There are two ways to get to the island. The first is by air and the second by sea. From Concepción City, it takes around 4 hours to Tirúa, from which you can fly for 15 minutes in a private plane, or by boat it takes around 3 hours.
Related Posts