Escaping Santiago over Fiestas Patrias, I took a trip to La Serena and its beautiful surroundings.
LA SERENA — Santiago can be tiring at times and to refresh, it is worth to leave the smoggy, hectic, and loud city for a while. The long weekend over Fiestas Patrias was the perfect opportunity to explore a little bit more of the beautiful countryside of Chile. So some friends and I took a bus up North to La Serena.
The bus ride took us about six and a half hours – less than we had expected for the holiday – and thanks to the semi-cama seats the trip with Tur-Bus allowed for plenty of rest.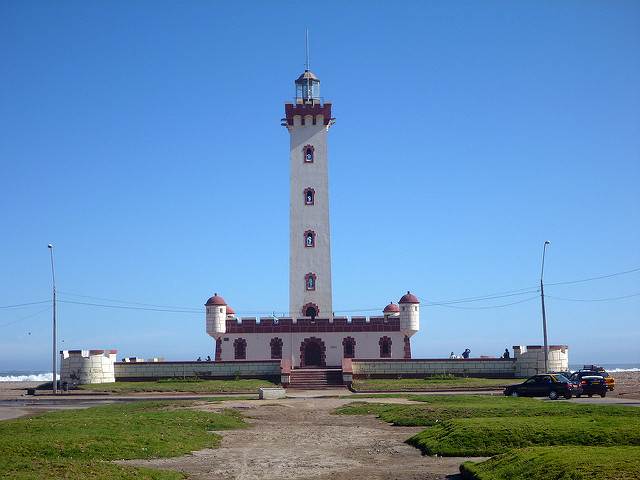 Once in La Serena, we headed to our hostel and decided to get the full fonda experience for dieciocho. Being so close to Coquimbo, we could not miss out on La Pampilla, Chile's biggest fonda!
The next morning we got up early to do a daytrip to Isla Damas and Isla Choros. We had booked a tour with EcoTurismo and got picked up right in front of our hostel.
After a long, bumpy bus ride along a breathtaking coastline and through an amazing landscape with mountains and deserts, whose only inhabitants seemed to be a group of llamas, we arrived in Punta de Choros.
Punta de Choros Picture by Anika Rech/ILC
There, we got on a boat that took us to Isla Damas. The island is the only one of the Reserva Nacional Pingüino de Humboldt that allows tourist to disembark for one hour.
We enjoyed some beautiful views over rocky landscapes filled with cacti, spotted birds majestically flying through the air, and walked towards the island's long beach with its clear, turquoise water.
Isla Damas Picture by Anika Rech/ILC
We once again embarked the boat and headed towards Isla Choros. The island is home to an abundance of wildlife and we were lucky to spot some cormorants, penguins, and sea lions during our excursion.
The trip ended with lunch in a cute little place which seemed like an oasis in the middle of nowhere. Back in La Serena, we decided to make our way towards the beach and the city's famous lighthouse.
Lighthouse in La Serena. Photo: Anika Rech/ILC.
Tired, but happy after a wonderful day, we were excited what the next day would bring when we would do a tour to Valle de Elqui.
The following morning we were once more picked up by EcoTurismo at our hostel and this time headed to Valle de Elqui.
The lush landscape was beautiful and we were blessed with a sunny, warm day. After a first stop at Elqui Dam, the bus took us to Pisquera ABA where we learned about Pisco distillation after a short Cueca demonstration and had the chance to try a delicious Mango Sour.
Valle de Elqui Picture by Anika Rech/ILC
Heading deeper and deeper into the valley, we were amazed by the beauty of the mountains surrounding us. We enjoyed a typical lunch with pastel de choclo in Pisco Elqui, and then visited Gabriela Mistral's birth place in Montegrande.
After a last short stop in Vicuña, the bus took us back to La Serena where we enjoyed one last night before heading back to Santiago.
Related Posts