Alpacas Urania is a magnificent alpaca sanctuary in Rio Hurtado, responsible for creating some of the best alpaca fibers in all of Chile.
COQUIMBO — Nested deep in the municipality of Rio Hurtado in Coquimbo, Chile, lives a man and his wife—and about 30 alpacas.
Chairman of Alpacas Urania Claudio Andrade Barrios gave me a tour of his incredible alpaca farm last week. His company specializes in clothing made from alpaca hair, with much help from his wife and general manager Maria Isabel Donato.
Aside from their clothing company, Alpacas Urania has also opened its doors as an attraction in effort to increase tourism in the Rio Hurtado region.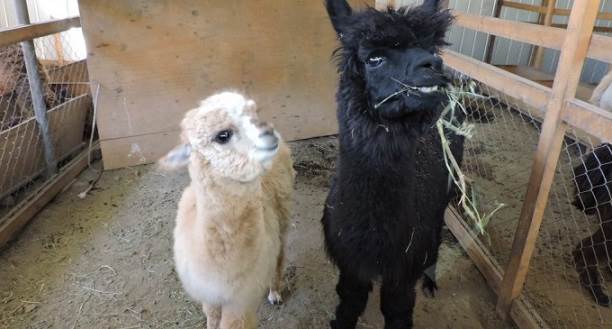 The Alpacas Urania family lives quite the lifestyle. Their estate not only includes two alpaca stables (males and females separate) and lots of land for them to graze, but they also have a river that flows right through their yard allowing for private water access.
They also have bunnies, chickens and birds, a total of about 50 animals, according to Donato.
Alpacas are great pets, but Alpacas Urania is also a family business that prides them on producing best alpaca fibers. According to Barrios, alpaca fiber has elasticity and resistance, absorbs humidity and has thermal properties, and is anti-flammable. It is also less likely to felt compared to wool or other animal fibers.
Barrios says the placement of their farm is perfect for raising healthy alpacas, as it is within a higher altitude (1200 mts. Asl), there's low humidity, and there's an abundance of sunshine with perfect doses of rain and snow.
"In this spirit, we generate the best kind of Alpaca fiber fabrics and the most diverse products for extreme climates using faithfully pure fibers that have developed naturally from our specimens," wrote Barrios on the company's website.
After about 90 minutes of touring the ground and hanging out with the alpacas, Barrios and Donato invited us into their magnificent home to check out the clothing they make from the alpaca fibers.
Donato showed us the different types of clothing and accessories they've made with the alpaca fibers, ranging from head scarves to sweaters to beach cover-ups. Some of their designs had been featured in fashion shows around the world, and with the intricate designs and the feel of the fabric, it was not hard to see why.
Although Alpacas Urania is a very successful clothing brand, you can tell that Barrio and Donato are not just about the business. They truly love and care for their alpacas and their land, as they live a completely eco-friendly and sustainable lifestyle.
The Alpacas Urania farm is definitely a hidden gem in Chile, anyone who has the chance should pay it a visit! But if you cannot make it to Rio Hurtado, you can purchase their clothing by contacting them online.
Related Posts