For skiers, The Big C is the number one travel destination during South American winter season (July to October). It doesn't matter where you are going: Portillo, Valle Nevado, La Parva, Nevados de Chillan, Lonquimay, Llaima and Pucon, or the Chilean Andes. Chile has a long list of resorts that host skiing bounded by snow-covered mountains and valleys.
CHILE — The awe-inspiring photos of Chile's most famous snow-blanketed terrains will have skiers lusting for another round of adventure. For novices, however, a few tips are necessary to ensure that they are geared-up with the right information to avoid fiascos.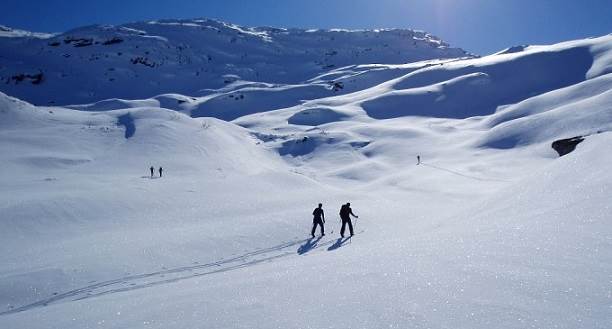 Pick the Best Resort: An internationally recognized resort is where you want to be headed if you're looking for competition and an amazing service. Holiday package options will save you plenty, so be sure to check them out! International tourists are also exempted from the Chilean VAT (a 19 porcent sales tax).Three of the most exclusive hotels include Hotel Portillo, Octagon Lodge, and Inca Lodge.
Watch out for the Weather: If you're a July/ August tourist, the Northern destinations are the best. Late August and September, however, favor skiing season in the Southern regions of Chile. The famed Santa Rosa storm that usually arrives each year around at the end of August can also be troublesome for tourists arriving at that time of the year.
Figure out your transport mode: Most tourists prefer travelling by bus. They are quick, safe, and reasonably priced. Be prepared for long bus rides and make sure you pack up enough food for the ride. Rental cars are more costly but they have the benefit of taking up less time and taking passenger to remote locations that are not typically on buses' routes. Most luxury hotels also provide their own car rental services at a reduced cost. "Collectivos" are taxi-type cars that operate on fixed routes.
Pack All Your Gear: Make sure you have done all of your packing before you leave your home country. It is never a good idea to leave a few things to buy later when you get there (this includes hotel booking). There are a multitude of reasons why you would find last-minute pick-ups awfully inconvenient, especially during winter seasons. Gears and repairs will be over-priced and you won't find the right variety either.Infact, you'll find people asking you if they could buy your gear at a low price.
Take a Friend or Two: This tip is especially useful for the newbies. Getting to know someone who is experienced is a great idea. Maybe you'll find a friend or two who'll pick you up while hitch-hiking, or people who would show you the way to a certain restaurant. Be friendly with them, and perhaps offer them something to show your appreciation. If they're also residing where you are, you might have made a reliable, journey-long friend.
Be Safe!: Although Chile is one of the safest locations in South America, crime is not entirely uncommon. Try to blend in with the Chilean crowd by common winter tones (black, gray, brown, and sometimes white). Wearing flashy or unusual colors will definitely attract unwanted attention. You don't want your expensive gear, devices, or the worse – (let's really not hope so) documents — snatched.
Get Used to Dealing With Large Amounts: One dollar is worth about 500 Chilean pesos. Now you can imagine the kind of cash you'll be paying. Credit cards are safe as long as you keep them in your sight. You can also find ATM (use the ones associated with banks). Also, you'd want to keep some extra (well, a lot of extra) bills in hand, around $20 conversions, in case you run into a rural place where they don't accept cards.
Related Posts