Curicó is a hot spot in Chile for tourists looking for a rich variety of cuisines, monuments, and of course, plenty of wine.
CURICÓ — Curicó, which can be translated to "the land of the black waters" was founded in 1743 and is well-known for producing top quality wine and fruits. This beautiful South American city lies between the provinces of Colchagua and Talca. The Wine Harvest Festival of Chile is hosted right in the main square of Curicó during spring time.
But the harvests in this city aren't the only thing that attracts tourists from all over the world. The Valle de Curicó is also known for its famous "tortas Curicanas" or "Curicó cakes" served at the railway station by women dressed in white.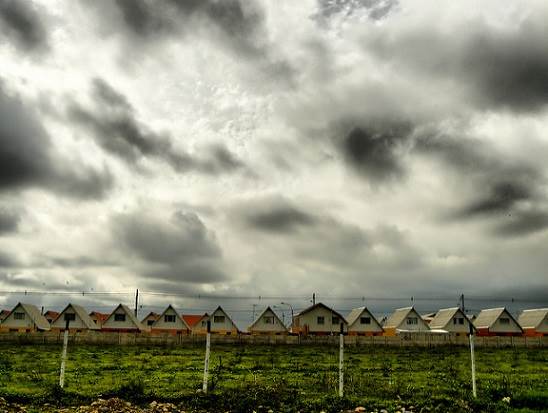 The main square of this city is also a popular spot that cannot be overlooked. Curicó's history-rich main square is at the core of the city and full of sculptures and monuments.
What else is in store for tourists in this popular South American destination? Let's find out.
Tour the Wine Valley: Bodegas Miguel Torres is one spot in Curicó visitors simply cannot miss. The "Wine route" of Curicó is a beautiful place with excellent wine and first-rate cuisines. You also get to tour the vineyards and production areas while enjoying the fabulous scenery. If you want to wait for the Wine Harvest Festival, make yourself available around the third week of March when the festival takes place.
Zapping Lounge: If you're looking for a pleasant atmosphere to go with wide assortment of drinks, sushi, and snacks, this is a great place to visit. The Zapping Lounge is a famous pub located in the city that is worth a visit.
Mall Curicó: If you're into shopping, Curicó Mall is the place to go. Tourists may not always want to "shop" and just find a way to pass time and rejuvenate. A mall is just the place to do just that. The mall has several shops including popular brands such as Ripley and Almacenes Paris. This is a clean and safe place with many offering in just one place. Parking and bathrooms are free.
Alpaca Ciclismo – Day Tours: If you sign up for tour here, you get to hop on a bicycle and travel around mountainous terrains and vineyards. Along with biking and hiking, you get to enjoy kayaking, fly fishing and riding polo ponies. The accommodations are great and the tour is well-coordinated. You also get to rest under old haciendas and stay at a mountain lodge and locally owned boutique hotels.
Portrero Grande: This is rural town and seaside resort in the foothills of Curicó. This is one of most beautiful landscapes you will get to see in the city. It has a spectacular natural appeal and is located next to the Colorado River, a tributary of River Lontue. You will also get to see lots of jumps and waterfalls along with a lush green forest. This is also the perfect site for campers.
Plaza De Armas (The Main Square): The main square or the central square of Curicó is another popular tourist attraction. There are many reasons why this location lures visitor and has been declared the "Typical Zone" for being a popular public place. For one, it is full of history and culture. Sculpture ornamented water fountains can be seen and civil Kiosks such as the one in the image above (the famous steel Kiosk). The Lautaro monument is also very famous for being carved on the trunk of tree. You can also see the mayor's house and the governor's house situated around the square.
Related Posts