Spice up your holidays with one of these unique Chilean hotels.
Nidos de Pucón Tree Lodge
Have you ever dreamed of sleeping in a treehouse? So did founder of Nidos de Pucón Tree Lodge Elizabeth Jarpa. Jarpa's crazy dream has come true through this amazing hotel containing six rooms dangling on the top of trees in the native woods near the health resort of Pucón. The cabins are all connected to the lobby through footbridges and ladders. Each room has a balcony with a Jacuzzi where visitors can enjoy the surrounding landscape in privacy.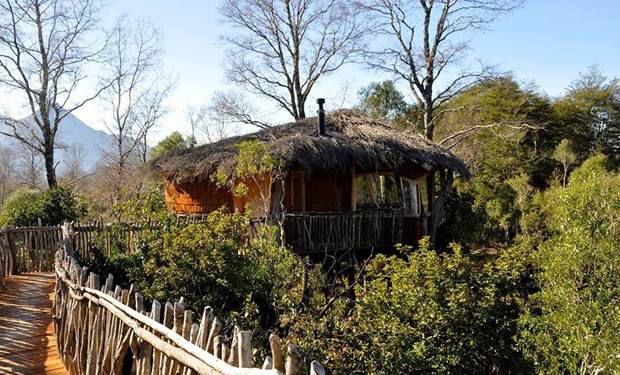 Huilo Huilo Montaña Mágica
This eco lodge located in the Huilo Huilo biological reserve in the Andes is designed to grow along with the forest. The mountain-like building allows native plants an environment to grow freely on and around it and was made from local, sustainable resources. The hotel offers mini-golf, spa facilities, a restaurant, a bar, hot tubs, and of course the nature reserve.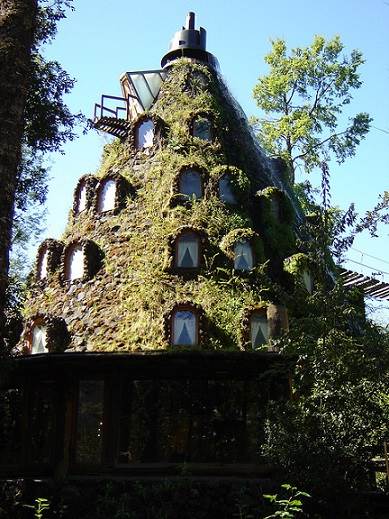 Laguna Torca Farmstay
Visitors are able to enjoy farm life with the ameneties of modern lodges. Located next to Laguna Torca National reserve and Lago Vichuguen, this small seaside town is known for its local seafood and wine. The farm area is a paradise for hikers and 5 minutes from the seaside. The lodges are equipped with kitchen facilities, sauna, and private bathrooms. Breakfast is provided.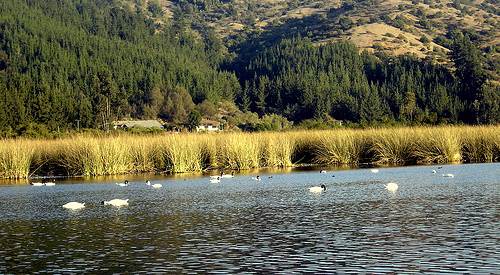 Alto Atacama Desert Lodge
This lodge and spa is completely surrounded by nature. It is located in the Catarne Valley of the Salt Mountain range and blends into its environment. The low to the ground adobe and terra-cotta lodge is decorated with Alpaca pillows,  recycled-wood furniture. wall hangings, and crafts native to Atacama. It has 6 pools, a spa, and 32 rooms.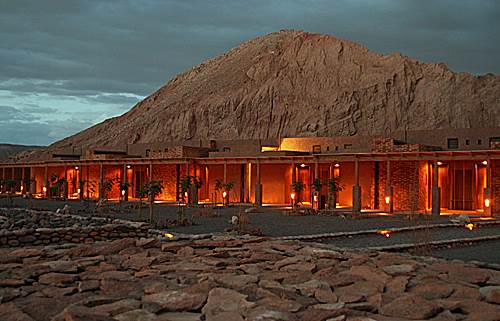 Elqui Domos
Ideal for astronomers, this hotel features two-story dome tents on the hillside. Each dome tent has a detachable roof and lofted bed for stargazing, and customers are provided with a telescope. The resort has 7 tents, 4 cabins, a pool, and a restaurant.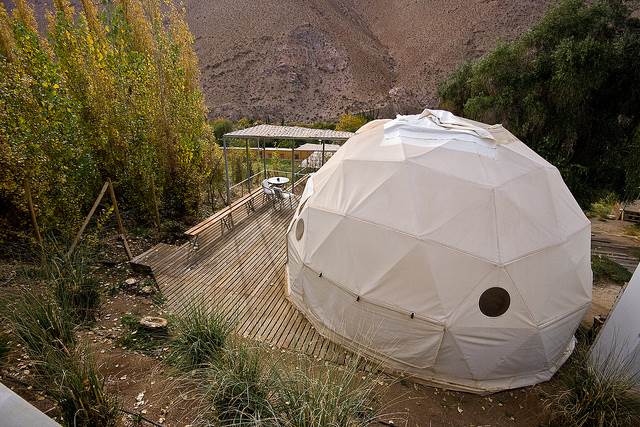 Ecocamp Patagonia
This lodge in Torres del Paine, Patagonia, was sustainably built atop a plateau and functions as a fantastic home base for exploring Torres del Paine National Park. Guests sleep in igloo-like domes that are built to withstand the area's powerful weather.
Related Posts