Passion is a word I fully understood only after visiting and living in South America. Here the word means so much more and you can feel it literally the moment you walk into any good bar or club. The people of Latin America fall in love fast and use terms of endearment so easily and frequently, you'd think the whole South American continent was in love.
If you happen to find yourself in Latin America with your partner on Valentine's Day this year, consider yourself lucky. It is truly a place of love and there are an unlimited number of romantic places to visit. Here is a short list of some of the most romantic…
Chilean Patagonia
Plenty of people head to Patagonia in Argentina but for the perfect Valentine's Day getaway, I would suggest hopping across the border to Chile. The crowds are thinner and the proximity between the coast and the Andes mountains means you can enjoy a nice wine tour and still be back to the coast in time for a fresh seafood dinner.
The prices in Patagonia, especially in the summer months, can be very high but on the positive side, it's not every Valentine's Day that you have the chance to tell your partner "te amo" from atop a glacier.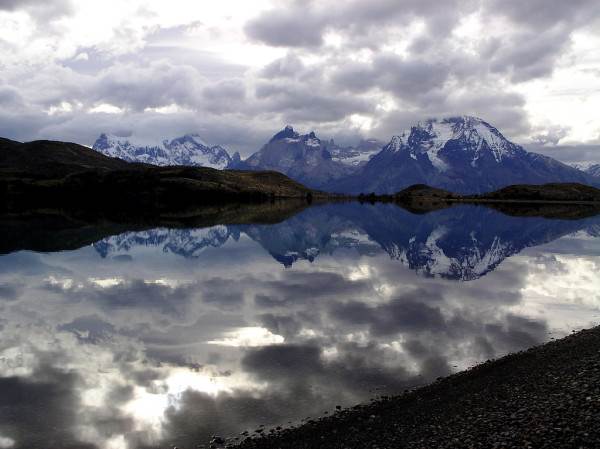 Cartagena, Colombia
I might be a bit bias; Cartagena is the city where I met and fell in love with my fiance. Oddly enough, the moment I arrived in the city I remember thinking that it was a city made for couples.
With gorgeous little restaurants and boutique hotels, balconies overflowing with flowers, and salsa music (and dancers) pouring out of the city's best bars, it is easy to see why Cartagena is a city of love and passion. This is a city known internationally for the movie "Romancing the Stone" and for Gabriel García Márquez book "Love in the Time of Cholera." If you end up here this February 14th, treat yourself to a nice dinner and a romantic nighttime stroll along the city walls.
Maya Riviera
Cancun is a city known more for one-night-stands than one-true-loves but head out of the city and you will find that the Mexican Riviera is easily one of the world's most romantic places. For proof, just check out how many people head here for their honeymoons.
Your best bet is to book yourself into a nice spa and resort. Many places even offer special deals for Valentine's Day like 2 for 1 couple's spa packages or romantic beachside dinners.
Buenos Aires
A city of tango and a touch of European elegance, Buenos Aires is a hot spot for romance. It's a great place to spend Valentine's Day if you are into more than relaxing on a beach and offers many activities from tango lessons to sailing tours in the northern district of Tigre.
Palermo is one of the city's more romantic neighborhoods with plenty of romantic hotels, nice restaurants, and large parks for scrolling hand in hand with your lover. Plus, February is still summer time in the southern hemisphere. Take advantage of this fact and plan a nice picnic lunch for your sweetheart.
Jungle Lodge
If your idea of a romantic getaway is being completely removed from the hectic day-to-day of life, you should consider booking a jungle lodge stay. Imagine waking up in the middle of nowhere, miles from the nearest town, to the sound of monkeys in the trees.
I would suggest opting for a more luxury jungle lodge if you are visiting for a romantic getaway. Lousy mosquito nets and nice cold showers don't always spell out romance. Luckily though well over half of the countries in Latin America offer places where you and your partner can reconnect with nature and enjoy a private jungle experience.
Couple Travel Tips
Valentine's Day is not really celebrated in many Latin American countries, at least not like back home. On the positive side this means you won't have to worry about booking dinner reservations a month in advance.
As a backpacker, you probably don't have a huge budget to work with but a splurge on a nice hotel or dinner will be worth it in the long run. Traveling as a couple can put a lot of stress on a relationship and it's good to take pause and be grateful you have someone to travel the world with.
Though it might be slightly unethical, telling the hotel or restaurant you are on your honeymoon can often score you a free upgrade or bottle of wine.
Related Posts