Carnival is easily the biggest yearly event in South America. Not only due tourists and travelers from every inch of the globe flock to Rio, the whole continent uses the upcoming Lent as an excuse to throw a party.
The basic idea behind Carnival, for those that don't know, is tied to the Catholic church and the period of Lent before Easter. During Lent, one is suppose to refrain from parties, rich foods, and other indulgences. Carnival, usually celebrated the week before Lent (but in some places up to a month in advance), is the last big party and celebration before Lent.
While many travelers want to head to Rio, plenty of others are looking to avoid the crowds, hiked up prices, and flood of other tourists. Rio might get all the fame but here are three other great Carnival celebrations a bit off the beaten track.
Oruro, Bolivia
You know it's going to be good when UNESCO declares it a "Masterpiece of Oral Heritage and Intangible Heritage of Humanity."
The celebration in the central Bolivian city of Oruro takes place for up to 10 days before Lent but the real party starts the weekend before when the famous La Diablada parade starts. This parade, called the Dance of the Devils, features incredibly complex costumes and dancers who perform demonic like dances. At the end of the parade the dancers preform a symbolic dance of good vs. evil before everyone heads to church at dawn for a mass where good is pronounced the winner.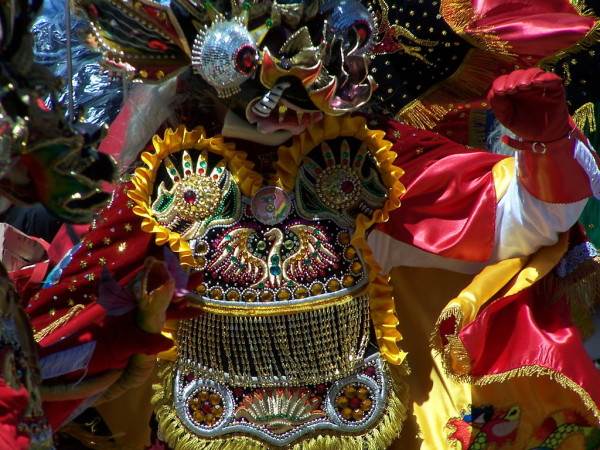 Barranquilla, Colombia
What could possibly make Carnival even better? How about a Caribbean African vibe and a country known for great parties? Barranquilla, a city located on the Northern coast of Colombia has a Carnival that attracts hundreds of thousands of visitors every year.
To start things off, head to La Batalla de Flores (Battle of the Flowers) where all the different dance groups, floats, musicians, and other performers try and outdo each other with non-stop dancing and music you can hear for miles. From there, you can expect another 4 days of nearly constant parties, parades, and performances.
Salvador, Brazil
When it comes to Carnival in Brazil, everyone is in Rio, right? Wrong. Head north to the coastal city of Salvador and enjoy what is actually the Guinness Book of Records holder for "biggest party on the planet." In a good year, Salvador will be host to close to a million visitors and another million or so locals all coming to party and dance!
The party officially begins the Thursday before Lent and the parades almost never stop for the next 6 days. You can participate as a Pipoca, which translates as popcorn and means to dance in the streets with the large crowds for free (popcorn because of the way the jumping crowd looks from a distance). If you are not such a fan of being packed in, buy a Camarote ticket which lets you into a less crowded closed off area where you can get food, drink, and dance with a bit more space.
Couple Travel Tips
Bring your camera to a Carnival celebration at your own risk. Sure the pictures are going to be amazing but if the Carnival is any good, you are going to come out of it covered in water, flour, paint, and who knows what else.
Be aware of pickpockets and bag snatchers. In such dense crowds it is all too easy for someone to grab your stuff and vanish before you even notice.
Book your hotel or hostel ahead of time, especially if you are a couple looking for a private room. Rooms in the major Carnival cities can sell out months or even a year in advance.
Related Posts