This past weekend I went on a trekking trip up into the beautiful mountains that surround the region of Santiago. Usually I'm not a big nature person, but this trip exceeded my expectations in every way.
SANTIAGO — Last weekend, I signed up to go on an excursion with Trekking, a company based here in Santiago. We met at 7:30 a.m. in Plaza Italia and drove up to the mountains.
First we went to an observation area where we could look for Condors, the largest flying land-birds in the Western Hemisphere.  It was a beautiful area in the mountains where we got the opportunity to take in the surrounding natural environment. Although I didn't get any pictures of the Condors, we spotted many flying high in the sky.
Afterwards, we continued driving even further up into the mountains. We drove on a narrow winding road right next to a huge cliff that dropped straight down. It should have been nervous that we were driving on such a tiny path, but I was too busy taking in the beauty of the mountains that surrounded us.
Finally we reached a flat area and parked the car. Then our guide gave us a quick lesson on how to take the best pictures out in the mountains.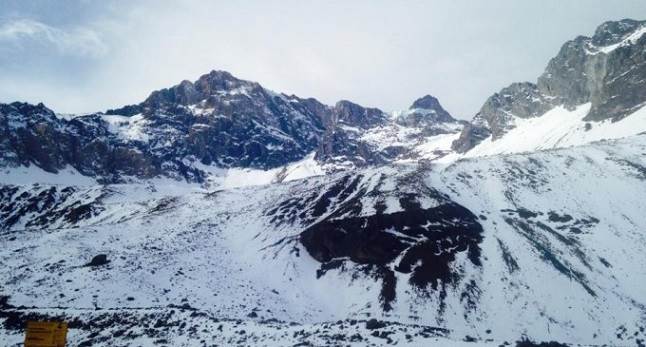 The trekking company gave us an option to either join the advanced group of mountaineers or the beginning group. The advanced group went up and climbed the huge mountain that lied in front of us.
I joined the beginning group, and we headed on a different trail towards El Yeso Reservoir. The huge lake was absolutely beautiful and lied in between snow-capped mountains. It was amazing taking in the landscape.
After the hike I was extremely exhausted from trekking three hours in the snow. When the two groups met back at the van, we had an asado outside. Everyone brought something to share and we had an awesome time barbecuing and sharing our experiences with each other. It was one of those moments that made me feel so grateful to be in Chile.
Even though I don't typically go on adventurous outside excursions, I truly thought that the trekking trip was amazing and I would definitely recommend it to anyone that wants to explore Chile's beautiful natural environment.
Related Posts